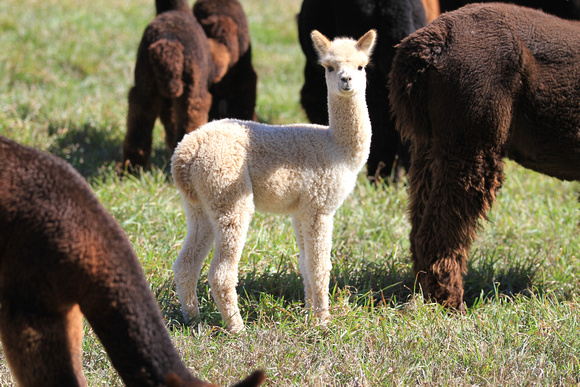 I visited the annual Alpaca Day Open House at Alpacas of the Heartland near Fort Calhoun, Nebraska on Saturday and Sunday, September 28 & 29, 2013.
Mike and Sheri Jacoby have a beautiful ranch in the hills, and their alpacas are not only cute, but sweet and friendly. Over a thousand visitors enjoyed feeding carrots to these fantastic animals over the weekend.
Pictured is a cria, or baby alpaca, in the middle of the herd.
Contact me today for livestock or pet photography! pets@4footphoto.com